Camel Cement is produced in one of the largest cement factories in the region, equipped with state-of-the-art equipments and facilities, utilizing the latest technologies from China, Germany, Sweden, and Italy, which made carbon footprints at the lowest and meeting international standards.
Camel Cement has been actively involved in the construction of Cambodia's key landmark structures, and at the same time contributing to the development of Cambodia. Camel cement is a brand made from local materials, which is a good choice for all types of constructions, including concrete-based applications.
Camel cement is quality assured for strength and durability which is vital to ensure that the product is safe and reliable.
Camel cement comes in two different SKUs for different applications:
Portland cement is best for structural applications
Mixed cement is best for masonry applications
To accommodate the B2B segments, we also provide bulk products besides the bagged cement for B2C segment.
At Chip Mong Insee Cement Corp. we are committed to the peace-of-mind of our customers, including our B2B customers that demands more technical assistances. Additional services such as general inspection of factories and production sites, concrete inspections, product demo and testing, and consultations on concrete and specialized applications are also available upon requests.
All of these to ensure that our customers are using the right applications for optimal results.
PRODUCT SKU
PRODUCT USED
APPLICATION TYPE
CAMEL STRONG (PORTLAND COMPOSITE CEMENT)

General application in construction work such as low-medium rise buildings
Production of high strength reinforced concrete

CAMEL GREEN (PLASTERING CEMENT)

Easy Plastering Product (For preparation of masonry and mortar or any low-stress general concrete applications)

INSEE DIAMOND(PORTLAND CEMENT)

General application in construction work such as low-medium rise buildings
Production of high strength reinforced concrete

CAMEL Opti-Flow

Highly recommended for construction & infrastructure works such as medium-high rise buildings, bridges, highways, underwater constructions
All types of pre-stressed & post-tension concrete
Our Technical Support Team's technical services involve advice and guidelines that CMIC provides to its customers. These services cover the quality checking of both raw materials for concrete mix as well as concrete quality and adjusting concrete proportions, testing mixture in order to meet customer requirements. This service was set up to benefit those customers who want to develop new concrete mixtures for specific applications. It also assists our customers in reducing costs. We are ready to serve you.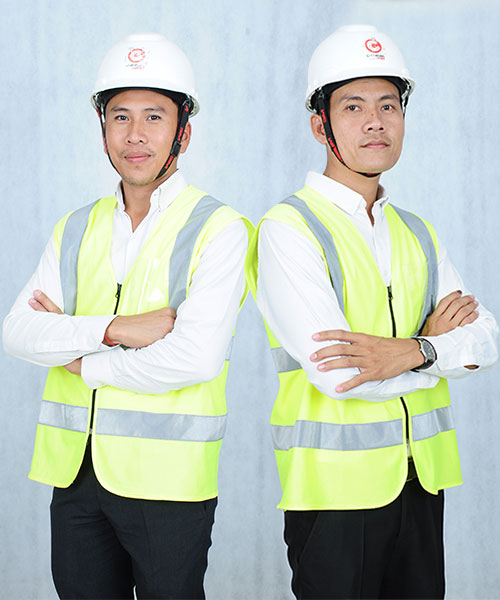 The LAB CHIP MONG INSEE Application Centre has been set up for all technical services, including laboratory equipment to test cement, mortar and concrete. In addition, it acts as a documentation and training centre for our technical team.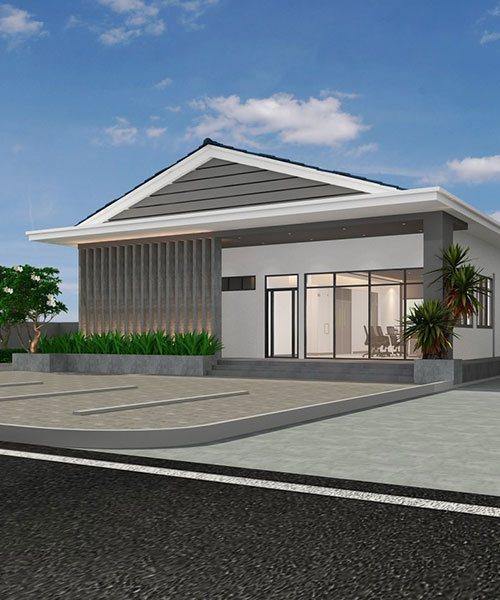 Logistics
CMIC Logistics offers the latest technology to provide the best cement delivery solution in Cambodia. With in-plant automation systems, the process of delivering cement to customers is fast and efficient. Our trucks' movements are recorded systematically, from the moment they leave the gate until the moment they return. In-plant facilities are world-class. We have plenty of parking, clean and comfortable waiting rooms and a safe environment for everyone. The operation runs 24/7 to ensure cement trucks are loaded promptly and delivered to customers within the shortest possible time. In addition, our fleet of trucks is fitted with a GPS tracking system, ensuring deliveries are safe and smooth. Our customers' stock availability is our top priority. We are fully committed to ensuring that Camel Cement is permanently available, so as to support the building of our nation. CMIC Logistics is constantly looking for ways to improve its delivery service, making every effort to provide the very best service to our Cambodian customers.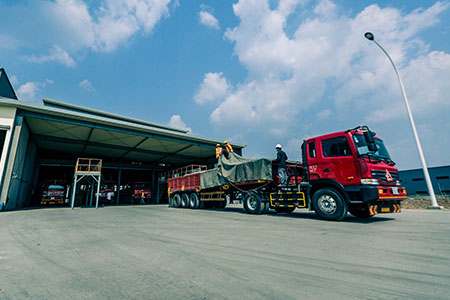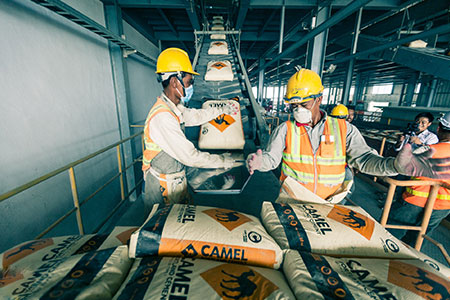 Chip Mong Insee Cement Corporation (CMIC) proudly introduced the 'Club Simong Ot' to the masons and contractors in Cambodia. 'Club Simong Ot' is a close collaboration with masons and contractors in Cambodia in order to closely engage with them, upgrade their knowledge and skills while recognizing and empowering them, and building pride among themselves about their professions. To facilitate this initiative, CMIC has introduced Product Application Advisors (Civil Engineer or similarly qualified advisors) to support the masons, contractors and homeowners by giving technical know-how to all these stakeholders at the sites.